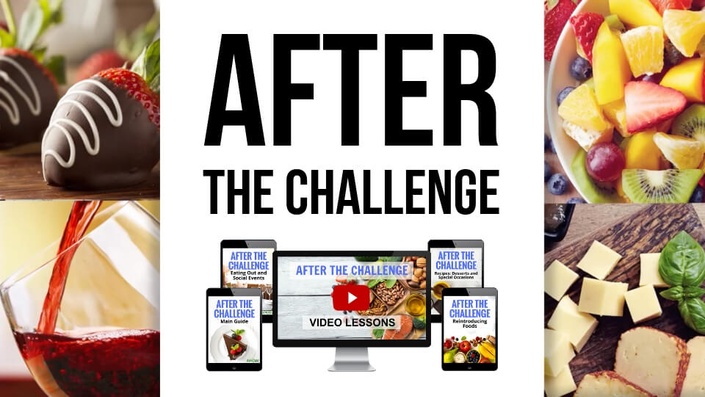 After the Challenge
Learn how to enjoy chocolate, wine, Traveling, and a fun social life while still maintaining your results from the 21-Day Challenge!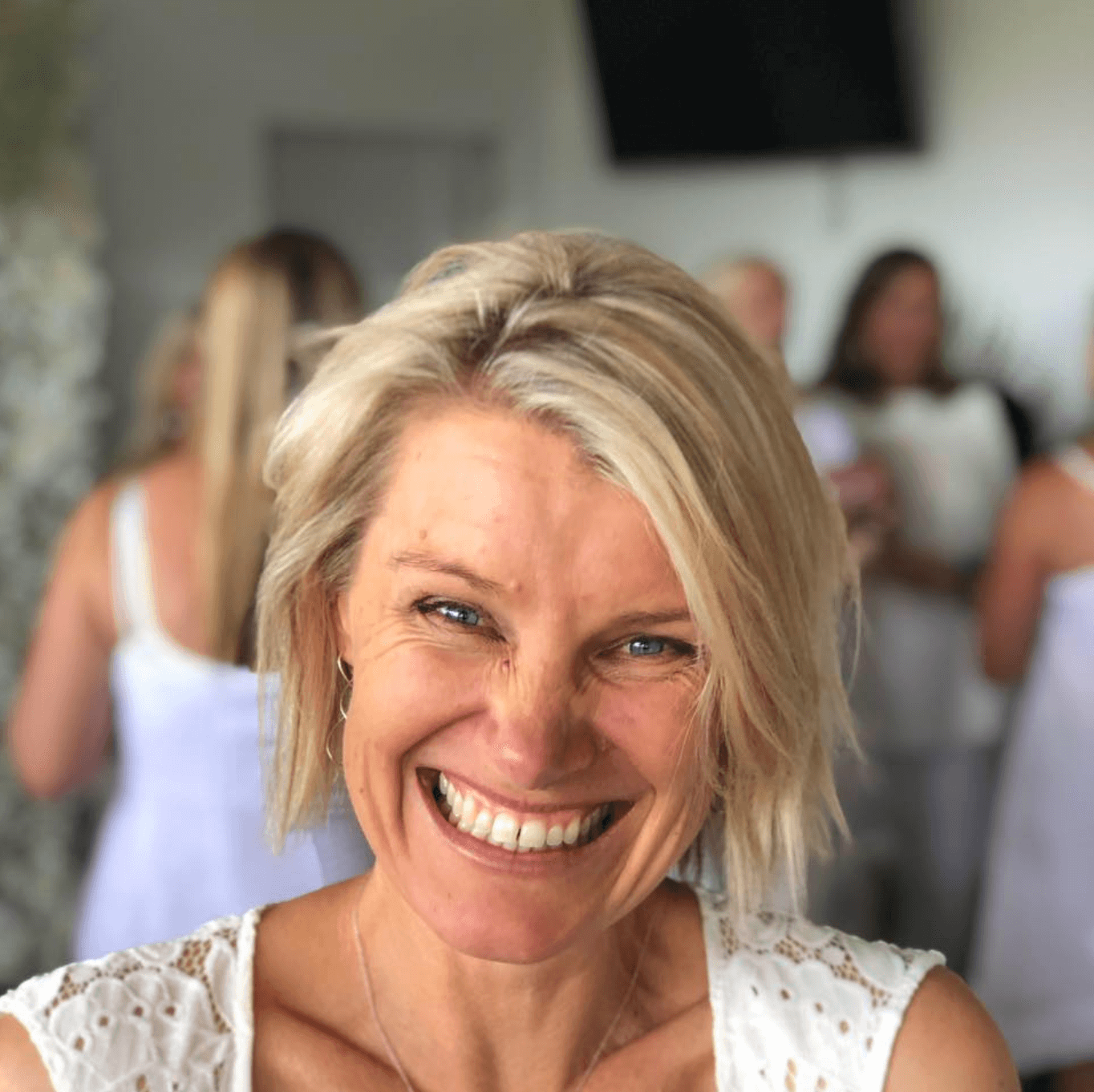 "I am on the After the Challenge programming and it is awesome! We are still losing weight and there are more foods included in each category...and you get reward meals if you stick to it for other times. Recipes and ideas for eating out too!"
- Vanessa Purcell, from the 21-Day Challenge Community Support Group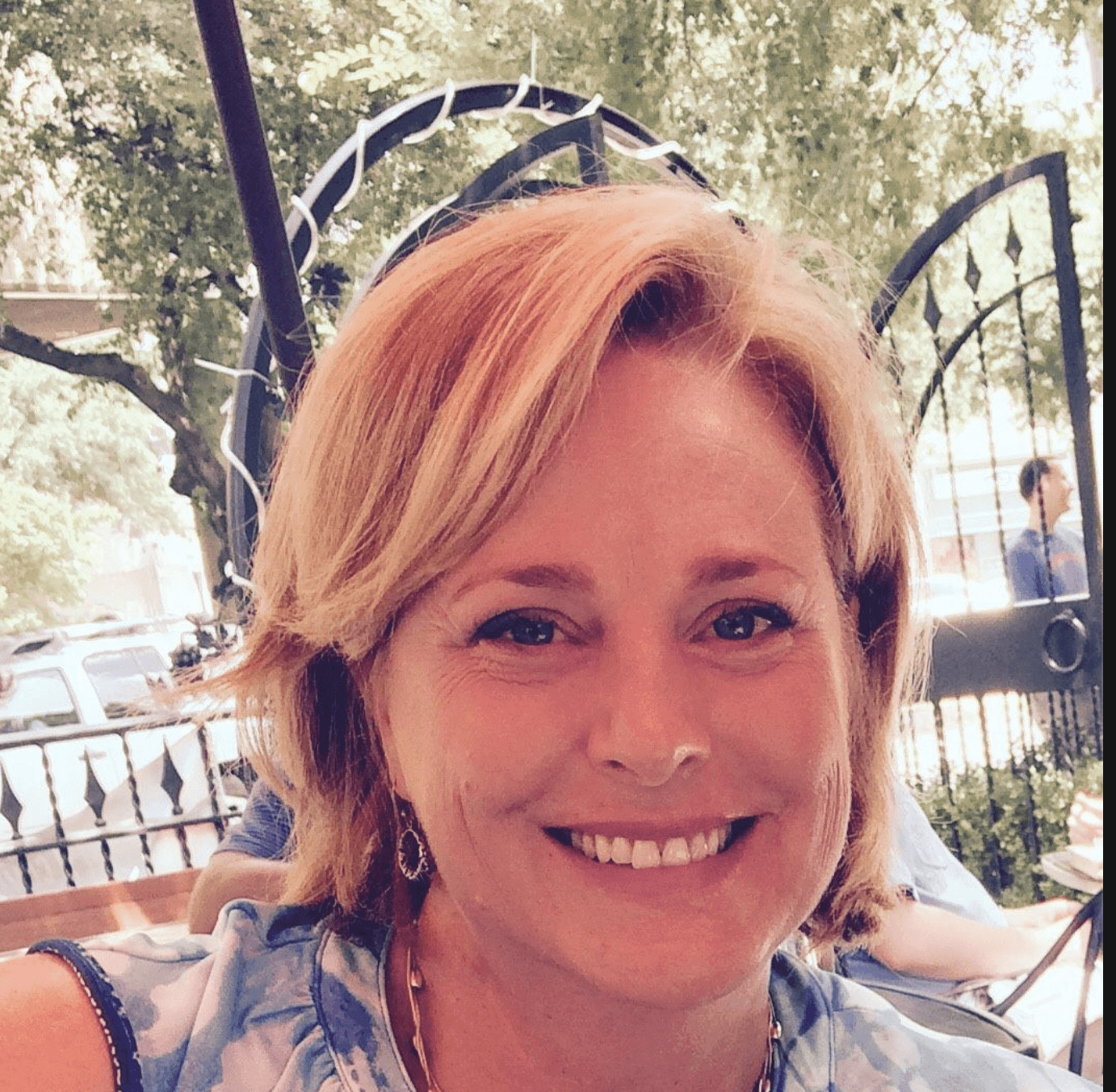 "Oh, wow--I'm so excited! I just bought and reviewed the After the Challenge program. Super easy and SMART way to maintain weight loss while enjoying life! Thank you! Thank you! Thank you!
I'm day 2 in what I'm hoping is my very last 21-day challenge round and cannot wait to get started with After the Challenge! Alex and Lauren--you two are awesome! You're so down to earth and real. 😍
Everyone on the 21 day challenge....work hard and reach your goal because After the Challenge (aka the rest of your life) is fantastic!!"
- Alison Borison, from the 21-Day Challenge Community Support Group
Introducing...
The After The Challenge Program
A lifestyle program guaranteed to help you maintain your fat loss results, lose a little extra, and enjoy life post-challenge results!
---

The After the Challenge program comes with 6 instantly downloadable eBooks:
MAIN GUIDE (WINE AND CHOCOLATE!)
---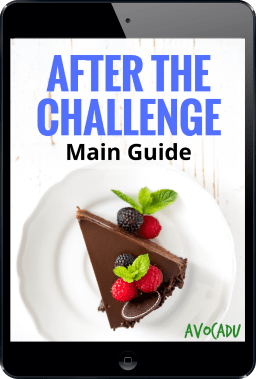 The Main Guide of the After the Challenge is all about teaching you reward systems. This is a deeper look into why the reward system works and all the science and research behind why we love it flat out works! You'll learn:
How to Regularly Eat Chocolate and Wine While Maintaining Weight Loss
Our 2-Day a Week Reward System
In-Depth Understanding of a Lifestyle that can Work for Anyone
And so much more!
The Main Guide also breaks down the reasons why we struggle to maintain our results, how to properly reintroduce treats and rewards into your life, and why most "lifestyle" diets end up failing you.
You'll also learn how to increase your metabolism and get loads of clean energy while still shedding weight. A lot of this information will be completely new to you, but it's important you understand it!
REINTRODUCTION OF FOODS GUIDE
---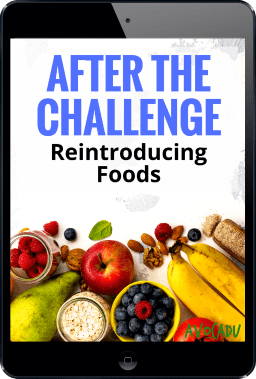 Do you miss nuts, dairy, or fruit when doing the 21-Day Challenge? Us too!
This guide is all about reintroducing your favorite foods and helping you get your nutrition from the healthiest sources. You'll discover...
How to reintroduce nuts, dairy, and fruit into your daily diet
3 Easy steps to food prep and simplifying a healthy lifestyle
A no fluff plan and "no time wasted" maintenance approach
The Reintroducing Foods guide covers all your favorite foods in detail. Yes, we talk about carbohydrates and when it's appropriate to re-introduce them. We also cover the importance of finding the right system for you.
EATING OUT AND SOCIAL EVENTS GUIDE
---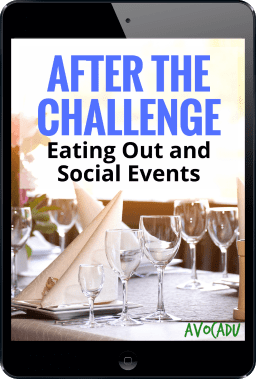 Struggle when going out with friends or family members? We feel you. It can be SO hard just to turn down free food...
This guide is going to have everything you need to know when eating out and during social occasions...
How to handle weddings, birthdays, and everything in between!
Step-by-step approach we take for these situations
How to not lose your head or hard-earned results when dining out
This is one of the most important pieces of the puzzle when maintaining a healthy lifestyle.
You've going to have every situation handled and know EXACTLY what to do when the time arises. We got TONS of requests for this guide and know you're going to love it.
RECIPE GUIDE
---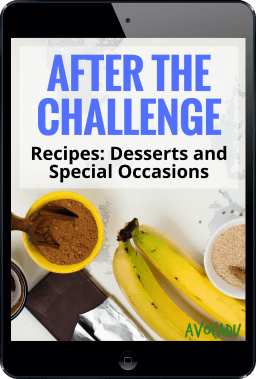 We asked y'all what you wanted to see in the new program and this is what we heard...
"MORE RECIPES!"
You asked for it and we delivered!
This recipe guide has a whole new set of recipes, including...
Healthy desserts,
Appetizers for special occasions,
Holiday dishes,
and even healthy alcoholic drink choices!
All the foods you missed on the Challenge but with a new, healthy twist!
NEW APPROVED FOODS LIST AND MEAL PLANS
---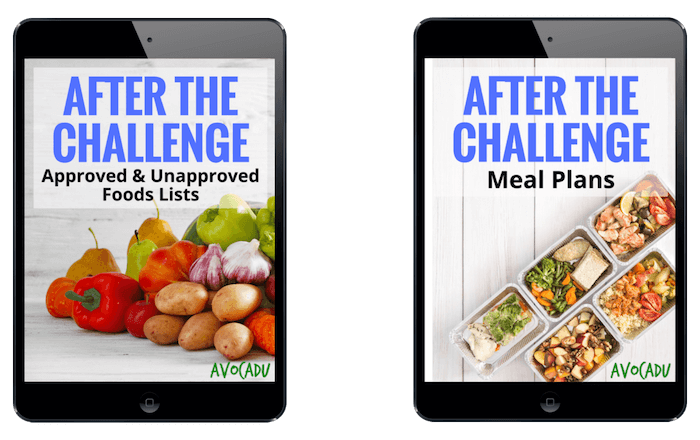 Another frequent request we received for the new program was for more approved/unapproved food lists and meal plans! Our clients lose the food lists because it simplifies the decision-making process when it comes to meal times!
We have added lots of new foods to the lists and given you weekly meal plans to help you design your own meals!

But that's not all... If you order now, you will also get the following bonuses...
BONUS #1 SUPPLEMENTAL VIDEO LESSONS
---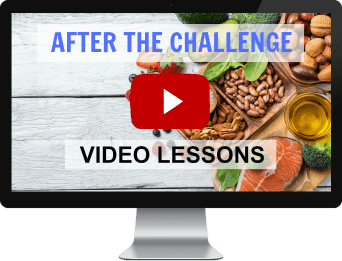 In these videos, we dive a little more in depth into the concepts outlined in the program and how to set yourself up for success.
There are 15 videos and we have also included extra bonus material on the best free workouts from around the web!
BONUS #2 EMERGENCY GUIDE
---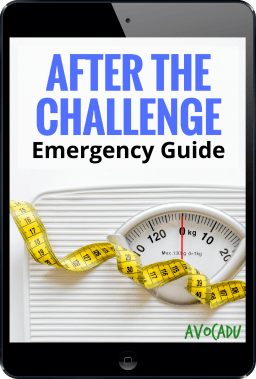 Gained a few pounds since the Challenge?
This quick guide will walk you through what steps to take if you have gained 5-10 pounds or if you've REALLY fallen off the wagon and need help getting back on track!
BONUS #3 E-Z PRINTABLE DAILY CHECKLIST
---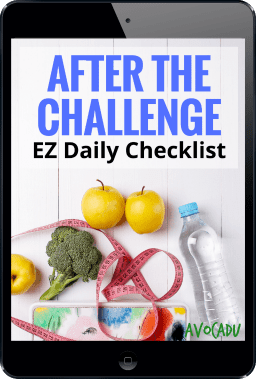 Do you like step-by-step instructions?
You all LOVED this part about the Challenge, because it was easy to follow and easily printable! You asked for it again, so we've included it as part of this plan as well!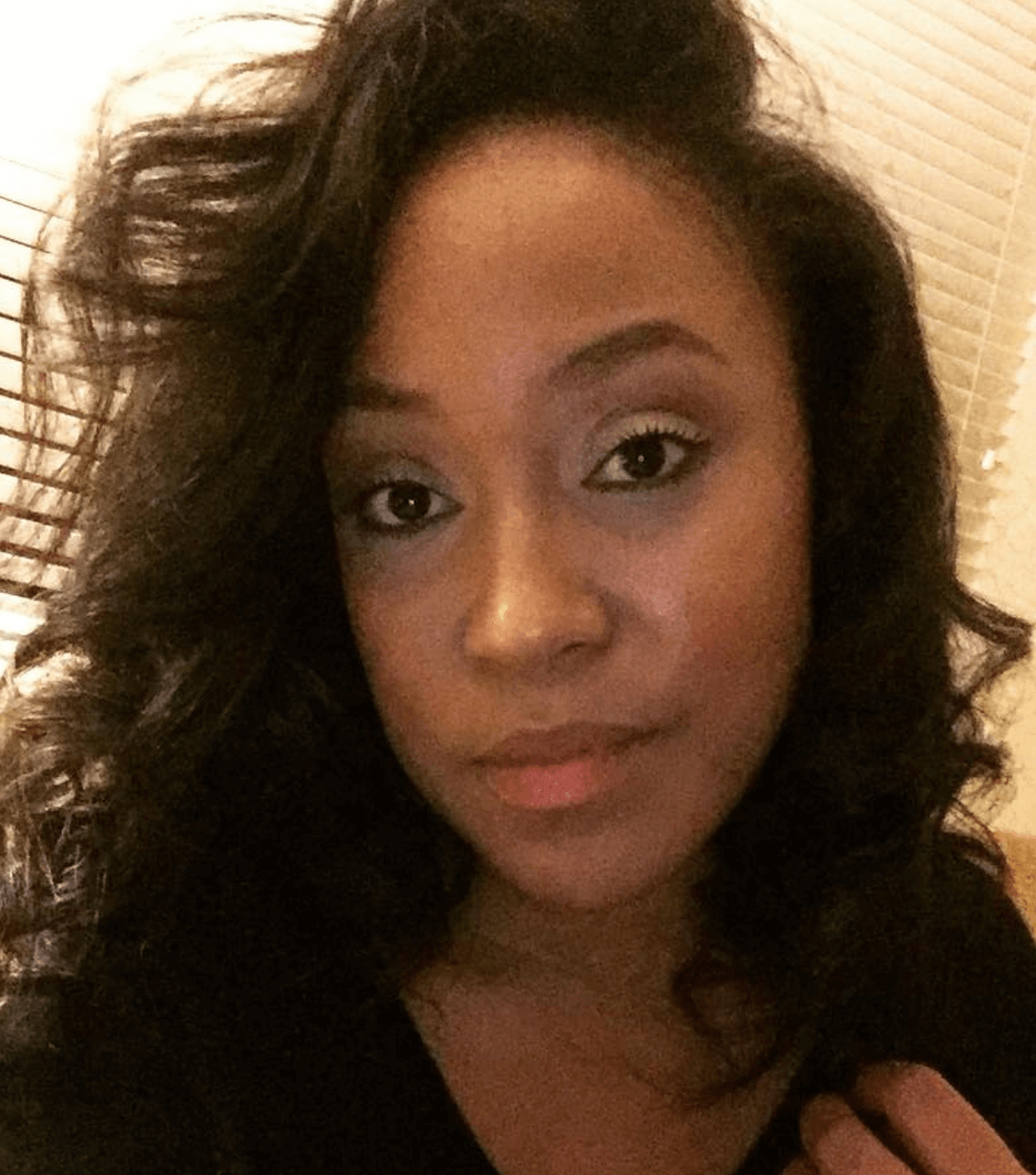 "I already browsed the material even though I still have about two 21-day rounds to go and it looks AMAZING!! Just as easy to follow as the 21-day challenge and I love all of the detailed, fact-based information included.
Lauren and the Avocadu team have helped to change my life!! I know for a fact my life will never be the same and I will have a positive influence on building a healthy foundation and future for my 21 month old daughter as well. ❤️💛💚💙💜"
- Anna Rose Williams, from the 21-Day Challenge Community Support Group
Start incorporating wine, nuts, and more back into your diet today -- with the After the Challenge program!

Meet the Fat Loss Experts Behind the After the Challenge Program: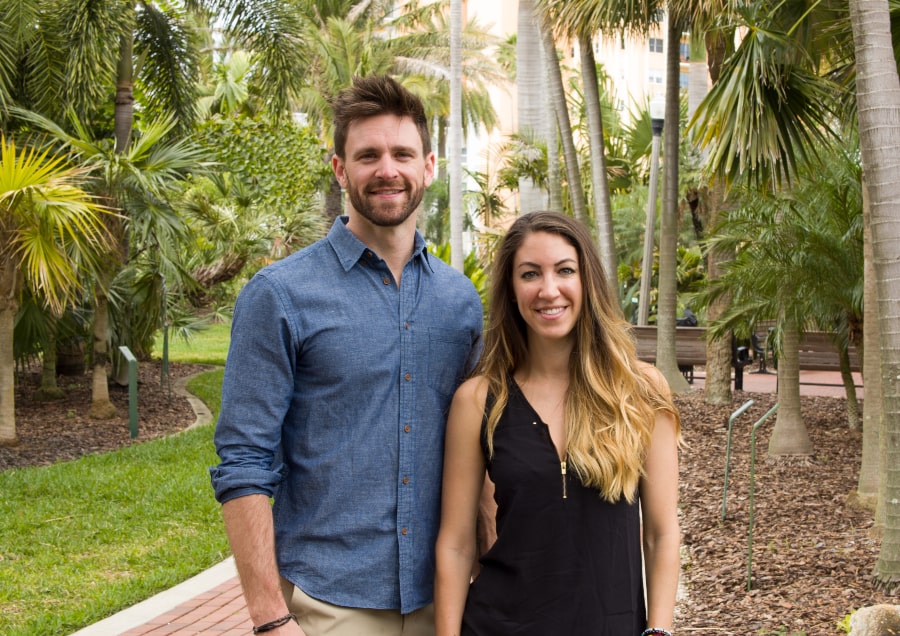 Alex Nerney and Lauren McManus are the co-founders of Avocadu.com and this Challenge!
Lauren is a former vegan and Alex Nerney is a certified personal trainer and nutrition specialist with the following certifications: NESTA, CSCS, Cooper Certified, and ISSA. He has 20,000+ hours working one-on-one with clients both online and offline.
We believe that being healthy starts from the inside out, beginning with the foods that we put into our body. This is the basis of the strategies that we teach at Avocadu.
Frequently Asked Questions
What is the After the Challenge program?
It's an online lifestyle maintenance program designed to help you keep your results (and keep getting results) after you complete the 21-Day Challenge.
What type of people is the After the Challenge Program designed for?
Someone who has done the 21-Day Fat Loss Challenge and is ready for a program designed for living a long-term healthy life and maintain their results.
Won't the weight come back if I start eating Chocolate and Wine again?
Not if you do it right. A healthy life is all about balance and we teach you same techniques we use to help us enjoy unhealthy treats and still live a happy and healthy life. We even include and emergency program to follow if any weight does creep back so you can keep your results in the long term!
Is there a meal plan?
Yep. Every day, meal, and time is scheduled out for you so there's not a lot of thinking involved.
Do I have to buy organic food or crazy supplements?
Only if you want to. Our diet is about being healthy from the inside out, but organic is def not required!
Are there any exercise routines included?
Not at this time. The reason why is that most people wanted this program priced reasonably and we didn't feel like charging $150+ for it. The next exercise program we do (muscle building and toning program for women) will be done with lots of videos and will be much more detailed than what we can offer in the After the Challenge Program. Although, we do include our favorite FREE workout resources from around the web that you can access and use :)
Can I do this diet as a vegan or vegetarian?
Vegetarians will be able to do the program but vegans will struggle because of the high amount of protein needed to do the challenge. If you're overweight and a vegan, consider moving away from veganism and seeing how you feel on the diet!
Why is the After the Challenge Program not available for hardcover?
Because the After the Challenge is over 8 different guides and videos, it would have cost $200+ to make it a hardcover program! That's crazy expensive, and we wanted to make sure ALL of our loyal followers could enjoy The After the Challenge Program. So we decided to publish it as an easy to access PDF ebook instead. That way you'll also have FREE access to any updates we make to the book, as well as freebies! No refunds will be given for making this mistake!
Do I have to pay anything extra for recipes or a monthly payment for this?
Nope. It's just an easy one-time purchase for the entire program. Use as much as you like with no additional charges!
Will I get access to all future bonuses that are released after I purchase the book?
YES! We will be releasing bonuses in the future as well as updating the ebook with more poses. After joining us by purchasing the 21-Day Fat Loss Challenge, you'll receive all access to any future bonus and product updates that come out in the future!
Is my credit card secure?
Credit card security is extremely important to us. That's why we've partnered with Stripe to handle the billing and provide a secure socket layer, 128 bit encryption. Frankly, your credit card data is much safer making an online purchase through our secure site than it is using it to pay for gas or buy food at a restaurant. So feel comfortable knowing that your transaction is 100% completely protected from fraud.
How do I get started with the After the Challenge?
Just click the big bright orange button below and you'll get the product instantly. You can make a payment via Paypal, Credit Card, and Debit Card and the whole package will be in your hands in less than 2 minutes after payment.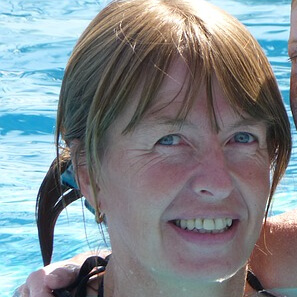 "I bought the after the challenge pack and it is very good and tells you how to sensibly work out what you can eat without putting the weight back on! It's all about moderation and sticking with the principles of low carb, good quality proteins and lots of veggies, with little dairy and processed foods."
- Beryl Banister, from the 21-Day Challenge Community Support Group
Start incorporating wine, nuts, and more back into your diet today -- with the After the Challenge program!